About Pathway Design Group
Pathway Design Group is a human capital consulting firm focused on strengthening an organization's most important asset – its people – to further the mission and success of that organization. Human capital touches all industries and has significant financial impacts, yet it is often largely overlooked.
Here at PDG, we help organizations focus on their human capital components by giving them the tools and strategies to help them "hire to fit," manage individuals and processes effectively, ignite teams, and understand behaviors while capitalizing on the human aspect that makes up great companies. Our consultants have 31 years of combined knowledge and experience delivering research-driven and results-oriented material.
Our Mission Statement: Using our God-given talents to facilitate growth potential in others recognizing that people are an organization's greatest asset, and the key component for the overall business growth, wellness, and excellence.
Claressa Millsap
Owner & Consultant
Claressa was born and raised right here in Kearney, Nebraska and is proud to call this community her home. She is an active member of the Worship Arts Ministry at her church and loves to play the piano. In her free time, she enjoys running, biking, and kayaking with her husband and sister, spending time with her kids and grandkids and attending church services and events.
Claressa has over 15 years of leadership experience – much of which has focused on the successful development of others. She holds a Master of Business and Bachelor of Science in Healthcare as well as many other registries and certificates. Claressa's personal mission statement is as follows: "My mission is to use my God-given talents, gifts, and abilities to help others. I will be a positive influence and always look for the good in every person. I will balance my responsibilities in life, always placing God and my family as my main priorities."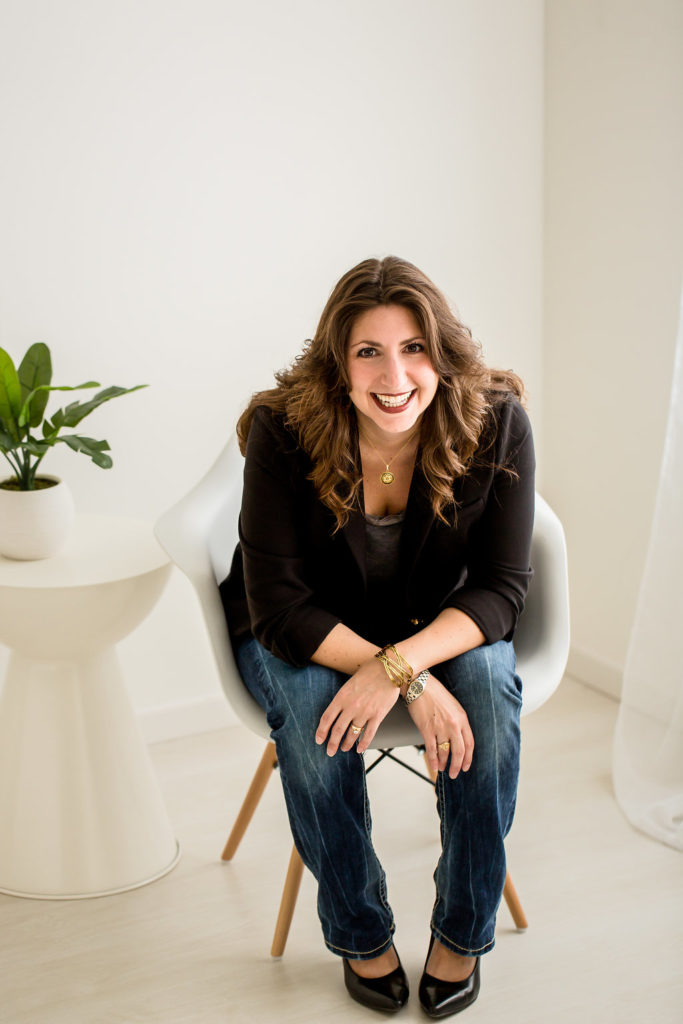 Martha Lofquist
Owner & Consultant
Martha comes to Nebraska from Valparaiso, IN. Now a Nebraskan, Martha made her home in Kearney after meeting her husband and planting their family roots. She is active in her church and is part of the core team for an adult bible study group. She also enjoys reading, spending time with her husband, daughter, family, and friends.
Martha's prior education and training has focused on leadership, organizational development, and management techniques. She holds a Master of Science in Human Resource Management, a Bachelor of Arts in Economics, and a Bachelor of Arts in Humanistic Studies as well as various certifications. Martha firmly believes that successful outcomes encompass enriching the lives of others using both God-given talents and acquired knowledge to provide training, information, and resources so that individuals can maximize their potential within their own work environment.
Abbie Castaneda
Promotion & Publicity Manager
Abbie, who was also born and grew up in Kearney, spent several years moving from coast to coast with her husband and kids before permanently relocating back to "The Good Life." She enjoys going on walks with her family and dogs, photography, and gardening.
After working at a local business for many years and learning more about business management, Abbie realized just how passionate she is about helping businesses creatively and effectively market themselves. Her love for all things business led her to pursue and receive a Bachelor of Science in Business Administration with a minor in marketing and management.
Beth Dush
Administrative Specialist
Beth is a Nebraska native and, with her husband, has raised her children to be the same. She spends a great deal of time with her family taking care of the family acreage, which includes various animals. Beth loves horseback riding, gardening, baking, and spending time with family and friends while supporting her children in their various activities.
Beth is extremely organized and is energized by accomplishing tasks and completing projects while focusing on excellence. She has over 25 years of administrative assistance experience and holds an Associate Degree in Secretarial Sciences.
Madisyn Dowling
Business Administration Specialist & Consultant
Madisyn grew up in Kearney, Nebraska in a faith-based family and now resides in Hastings, Nebraska.  She received her Bachelor's Degree in Business Administration with a minor in Family Studies from the University of Nebraska at Kearney.  She places an emphasis on family, faith, and travel with her husband to give her a vantage point in discovering and exploring countless possibilities.
Her areas of expertise are in business administration, clinic management, human resources, process improvement, operational growth, and professional development.  She has served many communities while working with Pathway Design Group and provides a dynamic perspective when working in rural, non-profit, and for-profit healthcare entities.  Her purpose is to enhance the lives of the teams she works with through problem-solving, analytical thinking, improvement of finances, and organizational success.
Brenda Lamb
Healthcare Development Specialist & Consultant
Brenda grew up Polk, NE and has had the opportunity to live in Wyoming, Florida and Colorado before making Gretna, NE her permanent home. She is active within her church and places her faith, family and work in that order to keep her grounded.
Brenda's background has focused on all areas of healthcare operations within a physician enterprise, rural health, and a corporate structure. Her strategic outlook has allowed her to be successful and learn a variety of skills to help develop and cultivate a better outlook for tomorrow. Her Bachelor's in Healthcare Management and Master's in Human Relations and Business has sharpened her experience to help teams build a brighter future.
Brenda's areas of focus are strategic planning, business development, executive recruitment, executive coaching, process improvement, clinic and culture assessment and improvement, project management, clinic design of the future, negotiations, and human capital development.
Janelle Kircher
Healthcare Executive & Consultant
Whether you prefer an expert consultant for operational improvement, trusted coach for professional development, or interim leader during a time of transition, Janelle's extensive background can support you at any level. Janelle exemplifies progressive leadership, spending the last 20 years serving hospitals as Chief Executive Officer (CEO), Assistant Administrator/Vice President, Chief Nurse Executive (CNO) and Multi-Department Director. Her unparalleled insight, positive mindset, high-energy style, personalized assessment, and collaborative approach will guide you expeditiously toward effective strategies for profound transformation. Using methodology toward infinite growth and potential, Janelle is reimagining leadership to elicit peak performance by maximizing individual professional aptitude, team performance, and organizational advancement. She has mentored professionals to c-suite and director-level promotions, invested in the development of leaders as our legacy for future stability. Janelle has led teams to achieve National Awards in employee engagement, performance excellence, financial strength, quality, and patient experience. She has engaged organizations in crisis, implementing turnaround strategies that cultivated a culture of excellence and financial vitality to maintain local access to high quality care.
Janelle received her Master of Science in Nursing degree with an Emphasis in Leadership and Management and her Bachelor of Science in Nursing degree from Texas Tech University. Janelle is credentialed as a Certified Executive in Nursing Practice (CENP) through AONE and obtained certificates in healthcare finance and elementary education, along with a current RN license.
Janelle and her family reside in Colorado where they are heavily involved in their community. Her family's motto is "attitude and effort", which she strives to role model daily. In addition to family time with her husband and teenage children, Janelle enjoys reading, cooking, shopping, and traveling.
Ruth Stephens
Executive Leadership Consultant
Ruth was born in Beatrice, NE, but growing up as a "preacher's kid" took Ruth's childhood to several states including Nebraska, Kansas, and Pennsylvania. She returned to Beatrice after graduating from Goshen College, Goshen, IN. with her Bachelor of Science in Nursing. Following in her mother's footsteps she spent 20 years working with patients at the bedside in both the hospital and clinic environment.
Following several years in a leadership role, Ruth discovered this was her passion and she completed her Master of Science in Nursing Administration at the University of Nebraska Medical Center in Omaha, NE. Her leadership expertise expanded as she gained experience as a clinical supervisor, manager, director, and Chief Nursing Officer, eventually moving into the role of CEO.
Ruth's career from bedside nurse to the C-Suite has given her a global perspective of hospital operations. She has a strong focus on collaborative leadership and enjoys coaching and mentoring leaders. Ruth believes in servant leadership and focuses on the growth and well-being of people in the organizations and communities she serves.
Victor Lee
Healthcare Executive & Consultant
Vic has more than 50 years of healthcare experience, with over 30 of these years as a CEO.  He has an organizational focus in rural and non-profit healthcare entities.  His areas of expertise are in service line development, provider recruitment, improving financial performance, strategic planning, healthcare construction, EMR transitions, increasing employee and patient satisfaction, and facility turnarounds.  He has been recognized by Becker's hospital review as "one of the top 50 CEO's to know".
Vic's purpose is to assist facilities in preparing for a new CEO by helping the Board, employees, and medical staff during the transition for a successful new start. His journey has allowed him to assist the Pathway Design Group on an as needed basis to still allow him to enjoy his retirement.